The scope and scale of threats facing coral reefs demand new ways of approaching the questions that need to be answered in order to ensure the future of reefs worldwide. That's the conclusion of a paper released in print today by a multi-disciplinary scientists and engineers from the Woods Hole Oceanographic Institution (WHOI). Read more
Read More
Members of the WARP Lab and several others on the Reef Solutions Initiative team traveled to the U.S. Virgin Islands in October 2021. Take a look at some of what they did.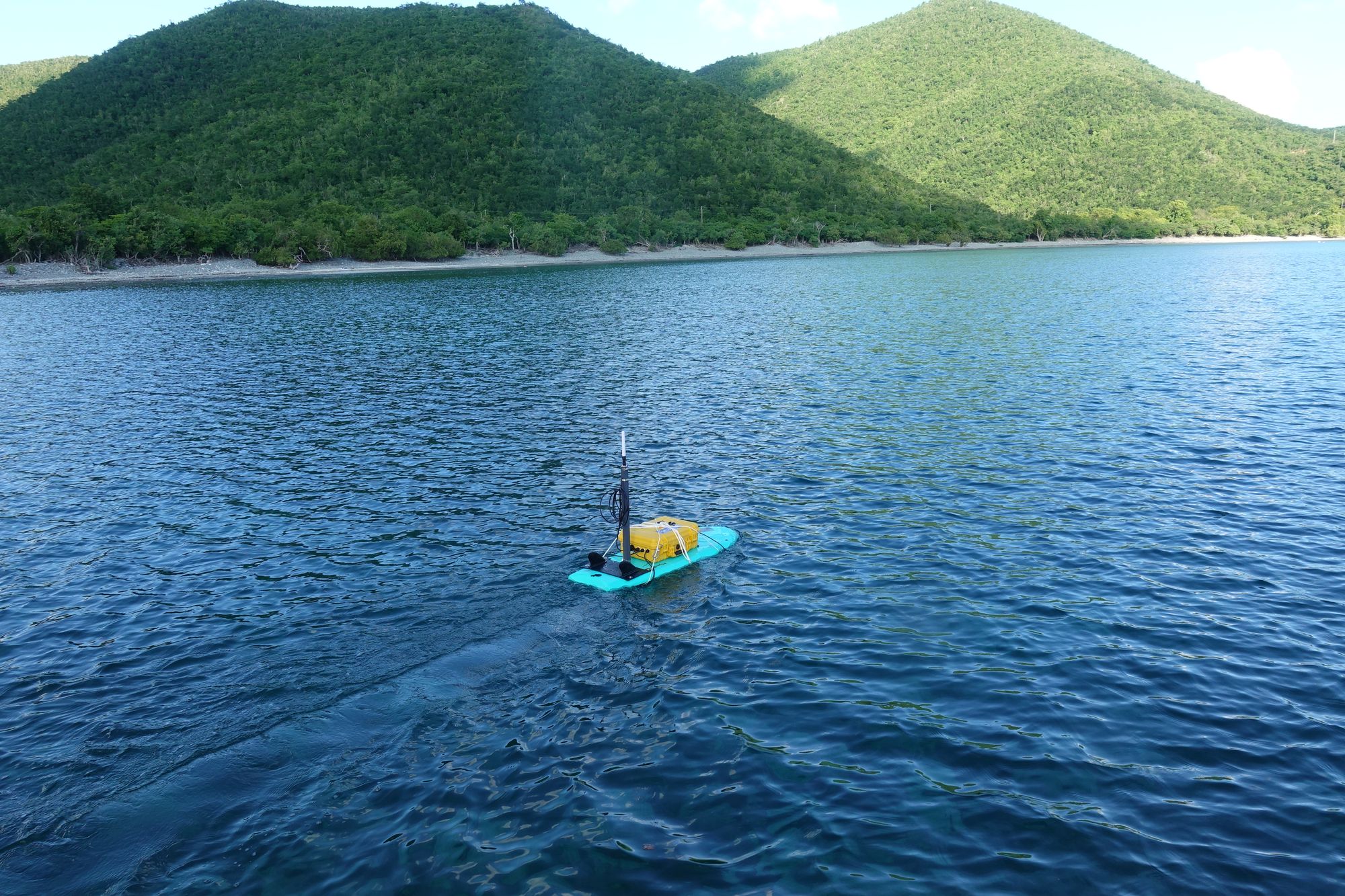 Reef Solutions News from WHOI
Ocean Encounters: Corals in Crisis
Recorded on June 3, 2020 as part of the Ocean Encounters virtual series.
Worldwide, corals are struggling to survive, decimated by pollution, destructive fishing practices, and climate change. Six years ago, a deadly coral disease outbreak started in Florida and has now made its way to the coral reefs in U.S. Virgin Islands, killing corals at an unprecedented rate. Can scientists help stop this underwater epidemic and contain its spread? Hear what three scientists are doing to help save corals and the spectacular ecosystems they support. Speakers: Marine biologist, ocean explorer, and conservationist Sylvia Earle, University of the Virgin Islands coral disease ecologist Marilyn Brandt, and WHOI marine microbial ecologist Amy Apprill.
WHOI Reef Research in the News